The Dugout Championship is BACK!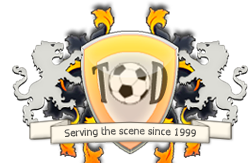 There are plenty of success stories in our Your Game forum. Stories of zero-to-hero tales, title winning sides, multiple Champions League winning sides. But can you do it where it really matters? Can you do it when the pressure is on? Can you do it when you compete against your fellow FM addicts? Well, we're about to find out. Ladies and Gentlemen, I give to you...
The Dugout Championship 2012
The idea is simple. We ask you to 'sign-up' in a thread you find in the link below. Either with a succinct "I'm in" or something that oozes a bit more bravado. Once sign-ups are closed, you'll be randomly sorted into groups and, in that group, set a challenge within FM. In the early rounds, the challenges will be anything from a couple of months to one season long. Points systems will be decided by the moderator. As the competition intensifies, so will the challenges set.
The top scorers in the group will qualify for the next round, until one of your in crowned "The Dugout Champion". We'll even be kind enough to rustle you up a nice little trophy for your profile.
Closing date for sign-ups is
7pm on FRIDAY 18TH MAY
Follow the link below to visit the sign-up thread:
http://www.thedugout.net/community/s...ad.php?t=81442
Discussion
Talk about topics related to articles at our messageboard here.
Images
Sorry no images available.
Information
Added: 09-05-2012
Views: 2961